Oracle cards are similar to tarot cards, but unlike tarot cards, they are not typically used for readings. In contrast to tarot cards, oracle cards do not have a predetermined purpose or meaning, but there are still guidelines to follow. Keep reading for the best oracle cards for beginners.
The Best Oracle Cards for Beginners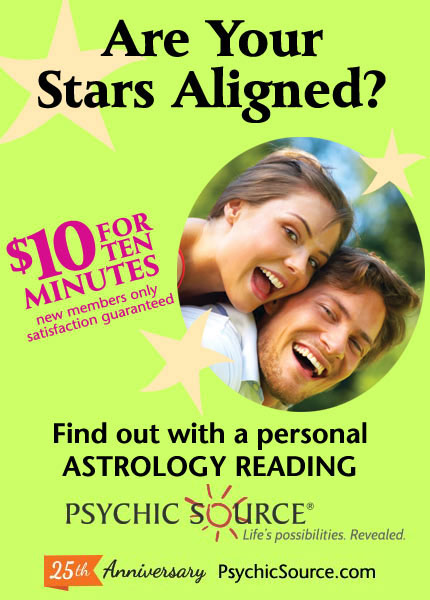 There is a plethora of beautiful decks of oracle cards available right now, and incorporating these cards into your spiritual journey can be an extremely beneficial move. They can teach us about life, love, and overall well-being while facilitating our connection with our spiritual and emotional selves.
The accompanying booklet explains how to read the cards and use them to plan, create, and forecast aspects of your life. When it comes time to make a significant choice, all you have to do is take a card and follow the advice of the Moon.
Yasmin Boland is the developer of the Moonology best oracle cards for beginners and is an award-winning astrologer who was voted the most liked astrologer in the United Kingdom. Her books, published by Hay House, which include Moonology and Astrology Made Easy, have been bestsellers in the Sunday Times.
Yasmin currently resides in London and is a teacher specializing in moonology, astrology, and the Divine Feminine.
You may find her astrological and New Age pieces on websites and worldwide publications. Yasmin's book Moonology is about engaging the enchantment of lunar cycles and has been one of the top 10 astrological bestsellers on Amazon UK for over six years.
Yasmin, a multi-talented author, has also written The Mercury Retrograde Book. Her work has been published in various languages, including German, Japanese, French, Turkish, Estonian, Taiwanese, and Polish, to name a few.
The force of the moon's energy exerts a significant influence on how we live our lives. Her advice can be used for healing, guiding, and protecting you from harm. Learn how to use her magical energy throughout each lunation by consulting her deep wisdom with the help of these oracle cards, which feature stunning illustrations.
Have you always felt a yearning for home, even though you never fully understood what it meant? If this is the case, you may be a Starseed soul, a soul that has been in another part of the universe before Earth.
These oracle cards were created to guide you through your soul's journey and help you become more of who you really are. They lead you to link with the gateway to your heart, recall who you are at the level of your soul, and unlock the gifts associated with your soul. There are 53 cards total.
In the accompanying booklet, you will find directions for using the Starseed oracle cards, your inner guide, and the cosmic force that lies beyond them.
Each card reading comes with a Starseed call-to-action that will assist you in remembering who you truly are, connecting with your cosmic roots, and unlocking the treasures your soul has bestowed upon you.
It is normal for Starseed souls to experience feelings of being lost on this planet or being different from everyone else because they have incarnated in numerous locations around the galaxy in previous lives.
This lovely card set for beginners has been crafted to assist Starseeds in their present incarnation on the planet, in this life, and to help them remember and embody their soul in the physical experience.
Each breathtaking card is designed to assist you in connecting to the direction of your heart and soul. This deck will assist in illuminating the purpose for which you came to the planet.
Rebecca Campbell is the author of the best-selling books Light Is the New Black and Rise Sister (You might want to check out The Traits Of Soul Sisters) Rise, as well as a spiritual conceptual artist . She is the inventor of the Work Your Light Oracle. She guides others to devote quality time to their souls and access the Inner Temple that resides inside them through the activation workshops she offers abroad.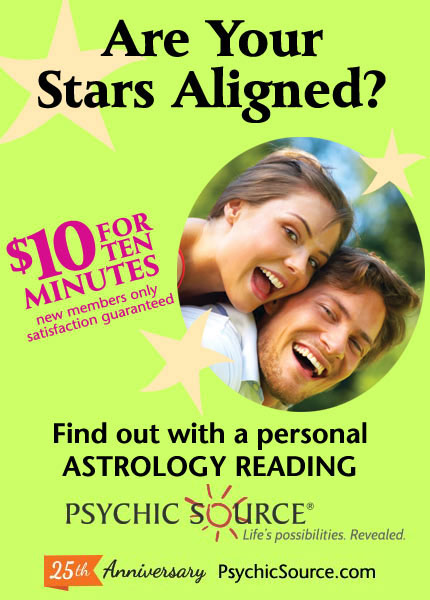 Danielle Noel is an artist who works in various mediums, and she makes intuitive wellness aids for people interested in spiritual practice. She is the author of the world-famous The Starchild Tarot and The Moonchild Tarot and the illustrator of the Work Your Light Oracle. She is committed to assisting others in locating their illumination through the use of the products that she makes.
In addition to its potential application as a stunning altarpiece, the ingenious triangle box form can be regarded as a technology in its own right because it offers interactive card reading choices.
When the situation calls for a brief yet thoughtful answer, you can rely on the advice included in this deck of cards. The Angel Tarot Cards, written by best-selling author Radleigh Valentine, come with an accompanying handbook that includes 44 exquisitely designed cards and detailed instructions on how to use them.
In this new edition, both the handbook and the cards have been simplified and made more user friendly to ensure that you can obtain the level of insight you are looking for. Using the Angel Answers Oracle Cards, you will be able to understand and comprehend the kind and direct instructions from your guardian angels.
Best-selling writer Radleigh Valentine shares beautiful sentiments of unadulterated love and unwavering support with her audiences worldwide that have inspired them.
Radleigh is a spiritual educator and speaker who is known all over the world. He has given presentations at the Angel World Summit in London and the Engelkongress in Germany and Austria. He is the writer of three books and six decks of playing cards.
Radleigh Valentine is a recuperating CPA in addition to being a globally renowned author, speaker, and spiritual intuitive who hosts a radio show.
After leaving corporate America, Radleigh became well known globally as the co-author of two decks of tarot cards, namely Archangel Power Tarot Cards and Angel Tarot Cards. He is working with Hay House Publishing on the release of an oracle deck, a book, and two additional tarot decks, in addition to the ones he has already released.
The workshops that Radleigh puts on are great places to learn and have fun. He can communicate complex ideas hilariously and appealingly, which will undoubtedly assist you in concluding that "Life is Magic." The Hay House Radio station broadcasts his radio show, titled Magical Things.
You can rely on the direction provided by the Angel Answers Oracle Cards whenever you need a concise but satisfying answer. The card deck will provide direct answers that will give you the clarity you are looking for if you are currently navigating through a complicated circumstance.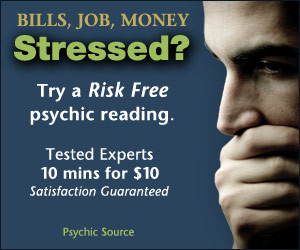 The Wild Unknown Animal Spirit Deck and Guidebook is a piece of art that probes the secrets of the natural environment and the animal kingdom. Each card in the deck is drawn by hand in Krans's characteristic style, which is both detailed and emotionally evocative and detailed.
You could use Krans's potent animal archetypes on their own or in conjunction with The Wild Unknown Tarot to increase an additional depth of readings. They provide insight into tendencies, behavior, relationships, and personalities and could be used independently or in conjunction with the deck.
The Wild Unknown Animal Spirit Deck and Guidebook celebrate the secret wisdom of the species that inhabit the world and beyond. It illustrates how humans are all interconnected in life's intricate and amazing web.
Krans earned a Bachelor of Fine Arts degree in drawing from Cooper Union in New York City. Her questing spirit has led her to India, Europe, Africa, and the United Kingdom, where she has immersed herself in the traditions of yoga and shamanic.
The hand-lettered and completely illustrated guidebook provides grounded and easy-to-comprehend explanations. A detailed look at the numerous spreads, concepts and practices that fuel the Animal Spirit deck provides profound insight into how every animal helps expose our contradictions, complicated natures, and the never-ending mystery of who we are.
Each card features artwork by fairy tale painter Janaina Medeiros, and they give daily words of empowerment to spark your inner witch, princess, or mermaid. In addition, the highly approachable handbook offers extra insight into the deck.
The deck will be there for you whenever you need inspiration or validation to help you trust in the magic that is uniquely yours. It is ideal for those with no prior experience and adaptable to practitioners of any degree of expertise.
Amanda Lovelace is a renowned author of multiple poetry publications that have been bestsellers, including her renowned Women Are Some Kind of Magic trio and her current You Are Your Own Fairy Tale series of books. In addition to that, she is a co-creator of the oracle deck titled Believe in Your Own Magic.
Regardless of whether you accept that these oracle cards carry any magical or energizing force, the process of considering a question and analyzing a possible answer may still be beneficial.
Frequently Asked Questions
Are oracle cards intended to exert authority over your life?
Oracle cards can inspire you, but you can take their meanings in several different directions. They won't give you advice on how to run your own life. It is essential to keep in mind that you are the one who decides who you will become in the future. The cards are merely a tool that can assist you in recognizing aspects of your viewpoint and mindset.
Is it an uncomfortable experience to use oracle cards?
Confronting one's issues can sometimes be uncomfortable, but it is ultimately quite energizing. Think of using the cards in the same light as any other enjoyable pastime.
A few other beneficial things that are worthy of being mentioned are as follows:
The majority of oracle decks are vibrant and exciting to study.
Reading along with your pals is one way to get closer to them and strengthen the relationships you share.
Conclusion
The notion that there are infinite possible outcomes when using oracle cards is both fascinating and intimidating. The cards compel you to interrupt the running dialogue in your head for a short while, and they provide a new point of view.
We hope this guide has helped you find the best oracle cards for beginners.
Iesha Mulla underwent a spiritual transformation, shifting from a stressed and narrow-sighted individual to someone deeply connected with spirituality, numerology, and psychic guidance. Her website aims to help others connect with their inner selves and offers numerous spiritual tools, emphasizing continuous learning and community engagement.