The world has a great many psychics, but there are some who stand out head and shoulders above the rest.
There are some psychics out there that have such a reliable, steadfast way of working, that they are known to audiences all over the world.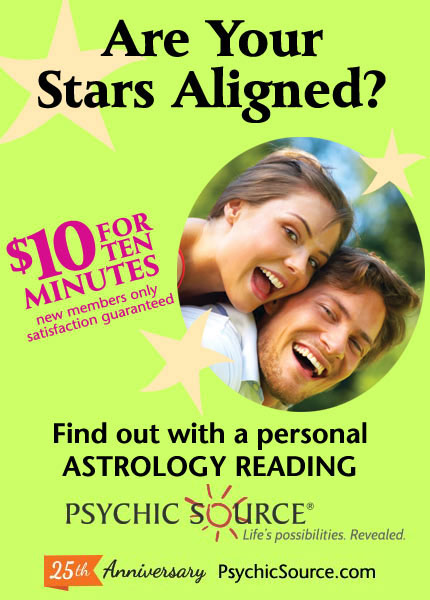 These are the ones who lead their very own TV shows, and do readings for celebrities and stars. They can connect with the departed and predict events you cannot begin to imagine.
And you can hear all about the top ten in this article here today. Feel free to scroll ahead if you so wish. Here goes!
This list includes both living and dead psychics, and they aren't listed in any particular order.
Nostradamus
Nostradamus, real name Michel de Nostedame, was a French astrologer, physician and seer from the 1500s. He married twice and had many children.
He is best known for his book Les Propheties, which is basically a collection of 942 individual poetic quatrains that are said to predict events in the future.
His supporters credit him with accurately predicting many major world events, including the French Revolution, the rises of both Napoleon and Adolf Hitler, both world wars, the nuclear bomb on Hiroshima, the Apollo moon landings, the death of Princess Diana, and the 9/11 attacks on the World Trade Center.
Skeptics argue that his predictions are notoriously vague and are too open to misinterpretations and mistranslations, and as such could be applied to almost anything.
Edgar Cayce
Edgar Cayce was an American clairvoyant who lived between 1877 and 1945.
He claimed to be able to channel his higher self while in a trance-like state. When he was in this state, people would ask him all sorts of questions, and he would reply, with whole interviews recorded in audio.
Those close to him would ask him about past lives, the afterlife, dreams, reincarnation, healing, future events, and more.
These recordings were sometimes classed as demonic by Cayce's peers, but Cayce insisted that what he was accessing was merely his subconscious mind, that was accessing the dream realm.
A realm where he believed that all minds are connected. 
He was given the nickname "the sleeping prophet" by his biographer, and many see him as a main source of the beliefs that make up the New Age movement.
Uri Geller
Uri Geller is an Israeli-British personality, born in 1946 and still alive today. He became a television personality after first becoming well known as a magician and illusionist.
He is best known for his spoon bending ability.
He claimed that his spoon bending ability came as a result of psychic paranormal powers that were given to him by extraterrestrials and through communication with super-intelligent computers from outer space.
He has released several non-fiction books about the power of the mind, but as you may imagine, there are a great many skeptics out there who deride Geller's claims of psychic powers, saying that his apparent psychic abilities are merely stage shows and illusions.
However, in his early career, experiments by the CIA concluded that Geller had "demonstrated his paranormal perceptual ability in a convincing and unambiguous manner".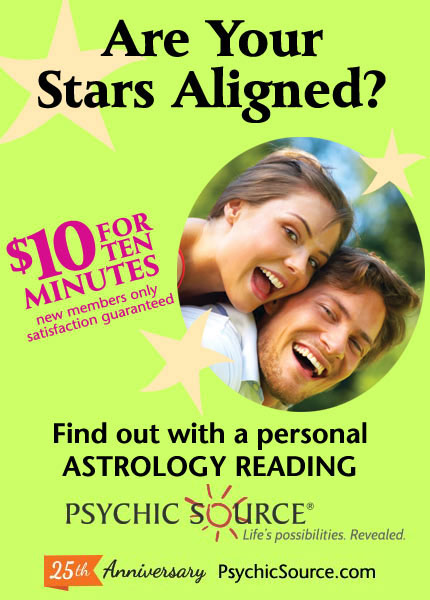 Linda And Terry Jamison
Linda and Terry Jamison are American identical twins from Los Angeles, California born in 1965.
They claim to be genuine psychics and their biggest claim to fame was predicting the attack on the World Trade Center. They also claim to be able to channel the spirits of dead celebrities.
They have made numerous appearances on TV and in newspapers, and they have their own dedicated YouTube channel.
Together, they have released two books, namely "Separated at Earth: The Story of The Psychic Twins" and "Psychic Intelligence: Tune in and Discover the Power of Your Intuition".
They have had their fair share of critics, and Thomas Westbrook released a video dissecting the Twins's claims, including the 9/11 attacks, and concluded that they have failed to demonstrate any real paranormal abilities.
John Edward
John Edward is a self-proclaimed psychic medium born in 1969 in New York. He claims to be able to connect with spirits who have passed away that may have messages for the living.
He is particularly well known in the US where he has aired and starred in three television shows, namely Crossing Over with John Edward, John Edward Cross Country, and a 9/11 special.
These shows involve John Edward talking to living people who wish to connect with spirits who have passed to the other side, and John is the medium through which their messages are passed on.
He has also made international television appearances in Canada, Australia, UK, and Ireland in other shows besides.
His critics maintain that Edward is merely cold reading his clients.
Colin Fry
Colin Fry was an English self-proclaimed psychic and medium, as well as a television personality and entertainer, who lived from 1962 to 2015.
He played host to different TV programs centered around the supernatural. The one he was most well known for was 6ixth Sense with Colin Fry on Living TV. He also hosted the show Psychic Private Eyes, also on Living TV.
Much like with John Edward, Colin Fry would talk to living people who wish to connect with spirits who have passed to the other side, effectively being the medium through which their messages are passed on.
Critics say he was merely cold reading his clients.
Colin Fry was diagnosed with terminal lung cancer in 2015, and passed away himself a few short months later at the age of 53.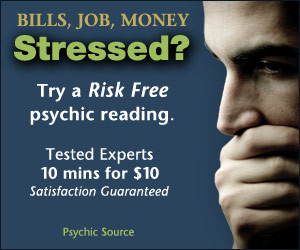 Derek Acorah
Derek Acorah was also a famous British spiritual medium. He lived from 1950 through to January 2020 at the age of 69.
His early career included appearing on a TV show called Psychic Livetime, where viewers would ring in wishing to connect with those who have passed, and later another show called Predictions with Derek Acorah.
But he was best known for his appearances on the show Most Haunted on Living TV, which aired in the year 2001.
On the show, Acorah, with a team of others, would visit supposedly haunted buildings, and channel the spirits of those who were haunting the place.
He later went on to star in Derak Acorah's Ghost Towns, and has made a lot of cameo appearances in other shows.
Critics say he was faking. He had two consecutive marriages and one son, and died of pneumonia and sepsis.
Allison DuBois
Allison DuBois is an American medium and author born in Phoenix, Arizona in 1972. Her experiences as a medium have become the basis for a famous TV show called Medium.
She purports that she has visions of both the past and the future, and she has used these visions to help out US law enforcement officials in their cases to solve crimes.
She prefers to describe herself as a medium and profiler as opposed to a psychic, due to the associated connotations.
She says that she has been able to communicate with the dead from the age of six.
She has released 6 books on mediumship, namely "Don't Kiss Them Good-bye", "We Are Their Heaven: Why the Dead Never Leave Us", "Secrets of the Monarch: How the Dead Can Teach Us About Living a Better Life".
"Talk To Me—What the Dead Whisper in Your Ear",  "Into the Dark: How the Dead Help Us Heal", and "Love Can't Tell Time: Why Love Never Dies."
Sally Morgan
Self-proclaimed psychic Sally Morgan was born in 1951 in London, England.
She is a well known television personality, having appeared in various different TV shows. This began with "Sally Morgan: Star Psychic" in 2007, and then she went on to host "The Psychic Life of Sally Morgan".
"Psychic Sally: On the Road" and Sky Living's "Psychic Sally's Big Fat Operation"
She claims to have had her first psychic experience before the age of one, and to have seen a spirit for the first time at the age of four.
She took a brief hiatus from her stage shows when her husband passed away during the Coronavirus pandemic.
She is also an author, having released several books on the subject of spirits and her mediumship.
Sylvia Browne
Sylivai Browne was a self-proclaimed medium and psychic born in America in 1936, and lived until 2013.
She appeared regularly on both television and radio, and also hosted her own hour-long online radio show on Hay House Radio.
She claimed to have started seeing visions from the age of five, and that her grandmother, also a medium, helped her to hone her gift.
She claimed to have seen Heaven and the angels. She also frequently made predictions about missing persons cases, but these were often found to be wrong.
She penned a whopping 40 books on the subject of various paranormal topics, often in collaboration with others.
Wrap Up
So, there we have the most famous psychics of all time across the world. I'm sure you'll have heard at least some of these names before now.
Iesha Mulla underwent a spiritual transformation, shifting from a stressed and narrow-sighted individual to someone deeply connected with spirituality, numerology, and psychic guidance. Her website aims to help others connect with their inner selves and offers numerous spiritual tools, emphasizing continuous learning and community engagement.