If you're grieving the loss of someone, it's not easy to manage your feelings and actions as you go about your day.
You want to remember the person for how they've contributed to your life instead of being reduced to a memory, and the reality is that you will grieve forever, but there isn't anything wrong with this.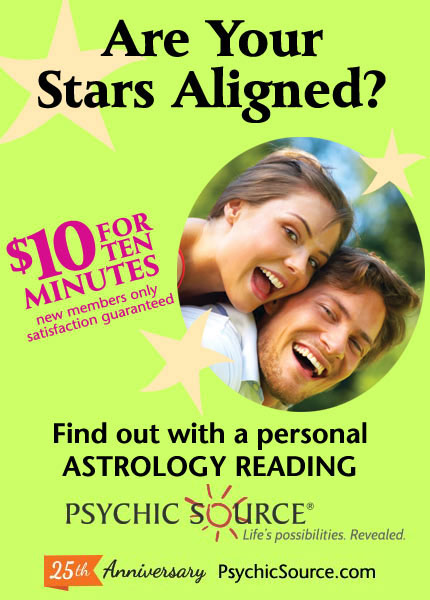 It reinforces the idea that the person can live on in some capacity by affecting those who are mourning for the better.
Below are some quotes that you may be able to take some comfort in, whose thoughts can guide how we view our circumstances.
We've also included quotes that can help you manage your emotions and hopefully help you gain clarity and peace in your day.
Quotes For Grieving 
"Grieving is a necessary passage and a hard transition to letting go of sorrow – it's not a permanent rest stop."- Dodinsky
"Tears water our growth."- William Shakespeare
"Don't cry because it's over. Smile because it happened."- Dr. Seuss
"Don't say in grief 'he is no more but give thanks that they were yours."- Hebrew proverb
"You don't have to depend on memories to recapture the spirit of those we have loved and lost -they live within our souls in some perfect sanctuary which even death cannot destroy."- Nan Witcomb
"Don't be disheartened at goodbyes. A farewell is what is needed before you can meet again, after lifetimes, is certain for those who are friends."- Richard Bach
" While your grief is fresh, attempting to divert it only irritates it. You should wait until it is digested, and then amusement will dissipate the remains of it."- Samuel Johnson
" You will grieve forever. You won't get over the loss of a loved one; you'll learn to live with it."- Elisabeth Kubler-Ross
"Grief is an ocean; it comes on waves that ebb and flow. Sometimes the water is calming, and sometimes it's too much. The best we can do is learn to swim."- Vicki Harrison
Quotes For Managing Your Emotions
"Don't overthink the past, do not hope for the future, concentrate the mind on the present moment."- Buddhist quote
"The emotion that breaks your heart is sometimes the very one that heals it…"- Nicholas Sparks
"Sometimes you've got to listen to yourself and be okay with no one else understanding."- Unknown
"The walls that we build to keep sadness out also keep out the joy"- Jim Rohn
"Some days are just bad. You have to experience sadness to know happiness, and I remind myself that not every day will be a good day, that's just how it is!"- Dita Von Teese
"We're taught to be ashamed of confusion, anger, fear, and sadness, and to me, they're of equal value to happiness, excitement, and inspiration."- Alanis Morissette
"Boredom, anger, sadness, or fear are not personal. They are parts of the human mind. They arrive and go. Nothing that arrives and goes is you."- Eckhart Tolle
"The wound is the area where the light enters you."- Rumi
"We can't control what we will experience next, but we can choose how we respond to them."- Gary Zukav
Quotes For Lifting Your Spirits
"Hardships mostly prepare people for an extraordinary destiny." – C.S. Lewis
"No one can save us but ourselves. No one can or may. We must walk the path." – Buddha
"Even the darkest night will finish and the sun will rise."- Victor Hugo
As I look back, I realize that every time I thought I was being rejected from something good, I was being re-directed to something better." – Dr. Steve Maraboli
"One of the best moments in life is when you find the courage to let go of what you cannot change." -Unknown
"The most beautiful things in the world can't be seen or touched – they must be felt with the heart."- Helen Keller
"The grass is greener where you water it."- Neil Barringham
"Keep your face always toward the sunshine, and shadows will fall behind you."- Walt Whitman
"Becoming isn't about getting somewhere or reaching a certain aim. It's a forward motion, a way of evolving, a way to reach continuously toward a better self. The journey doesn't end."- Michelle Obama
How You Could Use These Quotes
How you interpret these quotes can be the first step to realizing how you feel about them and using them as sources of comfort in those trying times.
A method you could use to reinforce these words is to possibly write them down in a journal so you can access them easier and can read them out aloud if you think it would be beneficial for you.
You could also use these quotes as inspiration to writing your own positive affirmations, as you can tailor these to your circumstances so they can target specific areas of your life you want to address. 
It's also a good idea to share some of these quotes with others, and they will be grateful that you have acknowledged their feelings and can help to build strong relationships.
You can also use these quotes as a means of tracking your thought process, so you can identify what parts of the day you feel these negative thoughts the most and help you moving forward.
Conclusion
With some of these wise words, you might gain clarity and composure in your grief and should be aware that these feelings can be fleeting and occur at any time of the day.
It's also important to speak openly to family members, friends, and others who are grieving the same person as you so that you can begin to understand why you feel the way that you do and can understand yourself better.
This way, you can use this grief to make changes in your life for the better while never forgetting the positive impact that the person had in your life, which you'll treasure forever.
Iesha Mulla underwent a spiritual transformation, shifting from a stressed and narrow-sighted individual to someone deeply connected with spirituality, numerology, and psychic guidance. Her website aims to help others connect with their inner selves and offers numerous spiritual tools, emphasizing continuous learning and community engagement.